I've finally gotten round to starting work on my own arena and it's gonna be circular!
The first problem was a matter of size. Some quick calculations
and I decided a 14" radius would be about right, this gives approximatly the same area (615 square inches vs 625) as a Town (701-800 Gold) arena as this is the size of game we usually play and will mean the avatars start around the normal distance away from each other.
The other problem I face that as it will probably live at my local gaming club it needs to be fairly robust so.....to my local timber mill............
I started by building a wooden frame the which the arena will sit in, the dimensions are 32" x 32" on the outside and 31" x 31". The duck tape is soften the sharp edges and make it more user friendly.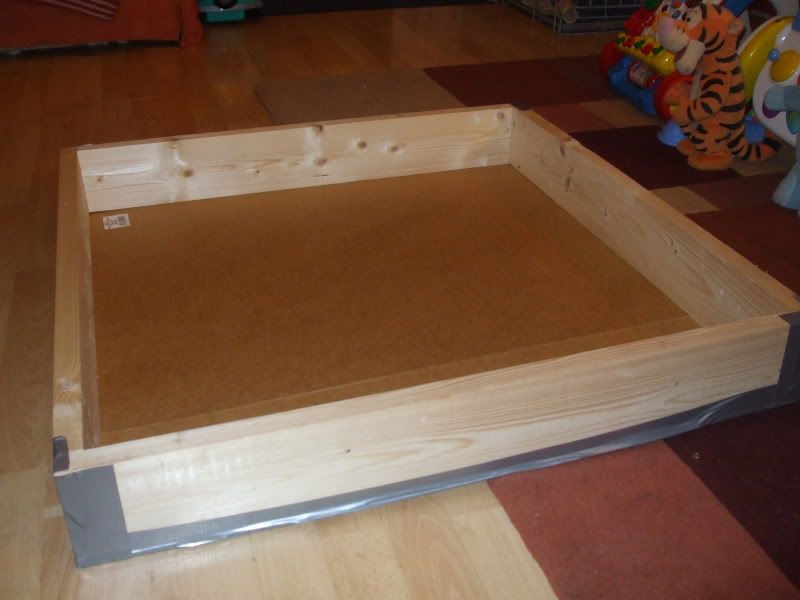 The next step was to build the structural part of the floor, this was made from an inch thick sheet of polystyrene foam cut into a 14" radius disk. The locations of the 2 pits and the 4 entrances ramps (2 for warbands, 2 for beasts) were marked out
And carved out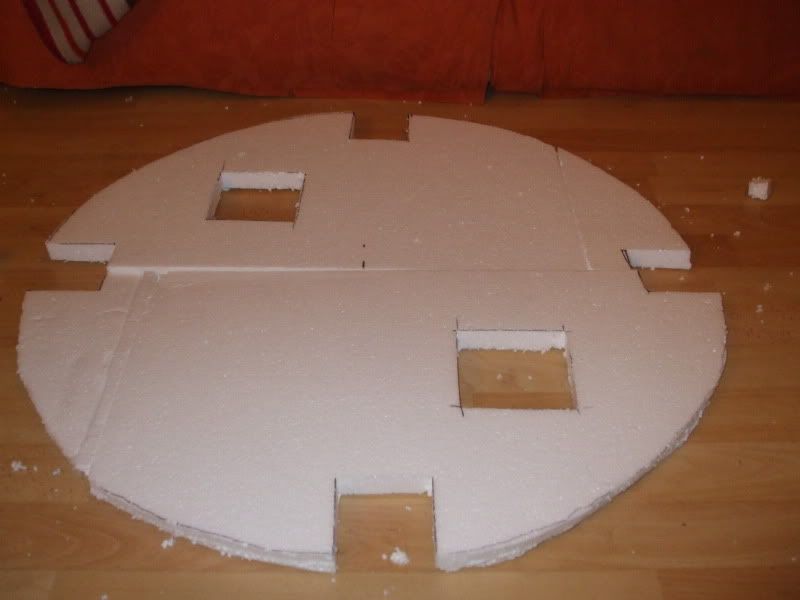 Then the disk was stuck using PVA glue into the wooden frame, weighted down and left to dry overnight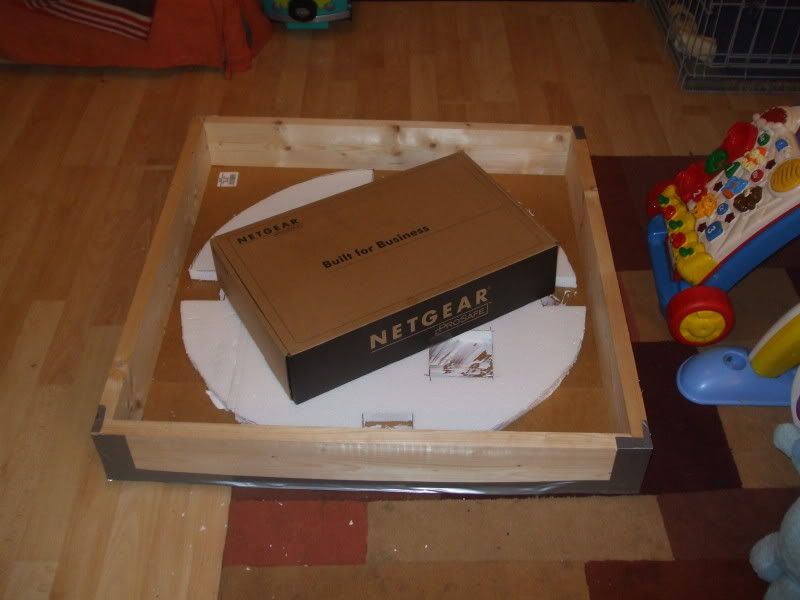 I'll update this thread as I progress with my arena................................