I've had this Avatars of War Dwarf for a long time. Now I'm normally not a dwarf lover. I generally dislike all elves and dwarves, but the Avatars of War dwarves I do like. They are very nice looking miniatures, and heavily muscled.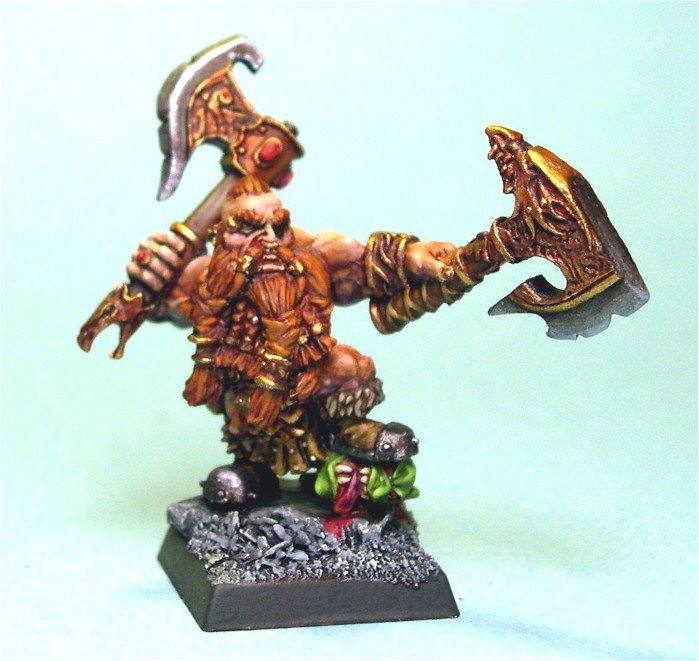 I experimented greatly with the fleshtones, actually using a purple paint wash for everything in the shadows.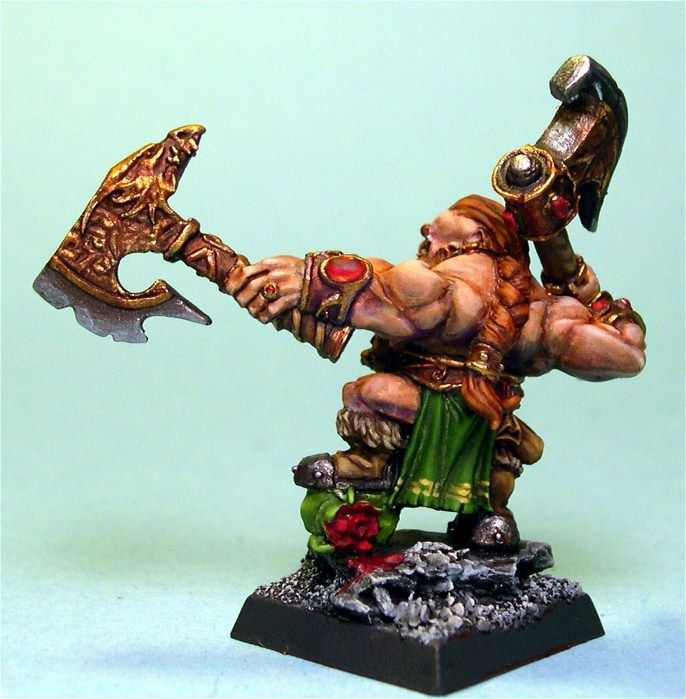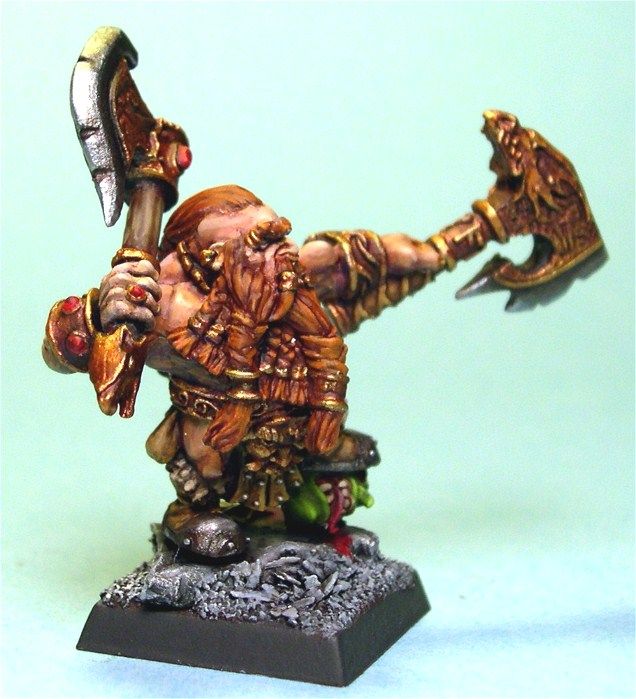 In hindsight, I should have used a different color for the cloth, too close to the goblin.
I think the red hair worked out pretty good. The bronze metallics got a good weathering, that is about 5 shades of different colors highlighted with a gold.
I also like how the goblin head came out.
---PPC